Westworld Scoring Competition
Spitfire Audio, a well-known British sample library creator, teamed up with the producers of Westworld organizing a competition to score a scene from Season 3 of the show. I entered, without success.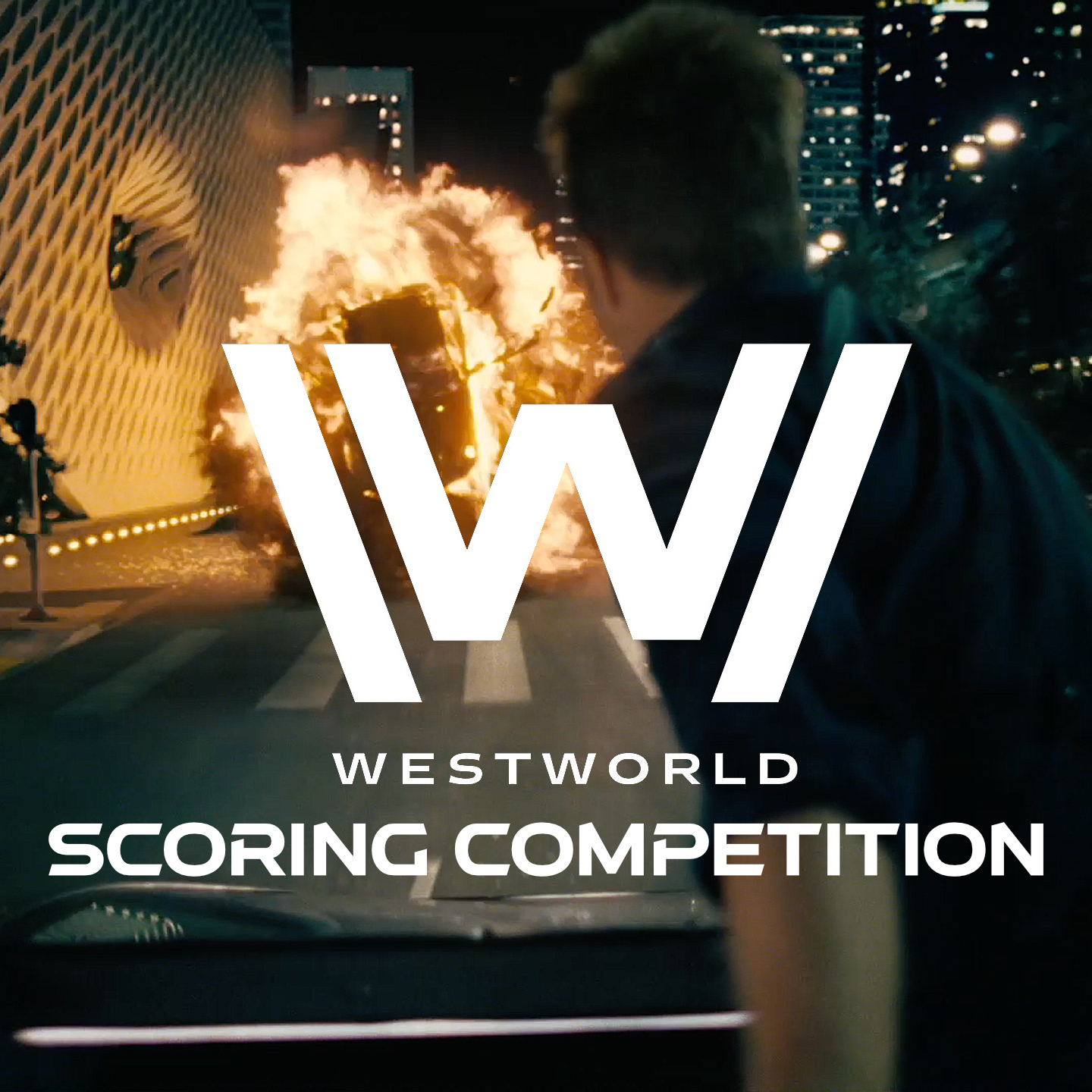 Ultimately there were over 11,000 entries to the competition, roughly 32 days worth of audio material for the judges. There was some controversy on the forums whether they were able to listen through every piece at all; I think mine was listened to. In the end on June 27 2020 the first-place prize and 5 runners-up were awarded.
The Idea: Rocket Lounger
Dolores is an android with a plan. She's able to think faster than humans, she's stronger both physically and emotionally. The car chase is not visibly stressful for her. She's in a state of flow. She's in the zone. This is the feel I wanted to communicate with my submission for the Spitfire Audio competition.
But also add Caleb's sense of drug-induced amazement. What we end up with is a music video with a constant song that you can bob your head or tap your feet to. A state of flow. Finally, I wanted to make a sharp change in the soundtrack when Caleb's drug is "switching genres". Hence the quirky waltz in his film noir section.
I titled my soundtrack piece "Rocket Lounger" to convey this ambivalence between calm and action.
Technical Details
sequenced in Ableton Live
the soundtrack is (mostly) 92BPM, some very minor adjustments are made to ensure key moments fire to the beat
the main theme is in B minor, played by two Moog Mother-32 synthesizers set up in stereo
the tuned synthetic percussion made with a Moog Subharmonicon pushed through a KORG OD-S vacuum tube overdrive
the piano is Pianoteq 6
drums are NI Polyplex
the sub bass is a civilized Circuit Mono Station
Since this is a two-channel recording, I side-chained a multi-band compressor on the music for vocals to be more legible. The compressor is only operating in the vocal frequency range.
Watch My Entry